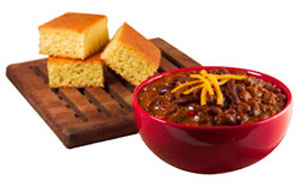 We're testing out 2 new recipes this week (on Monday and Thursday) and also having a new favorite (on Tuesday). Then we're enjoying Friday night supper with friends after soccer. I'm also planning to buy a squash this week, so if you have a good squash recipe or suggestion, send it my way and you could see it on my menu next week. Now that it's getting cooler and I am getting busier with work and sports schedules, I'm going to try to use my crock pot more. If you have a family recipe you'd be willing to share, please leave it in the comments below. Thanks!
Sunday: Leftovers after soccer
Tuesday: Crock Pot Lasagna with Salad
Wednesday: Egg Bake with Fruit and Sausages
Thursday: Potluck Tater Casserole in the Crock Pot
Friday: Chili with friends after soccer. We are bringing cornbread.
You'll notice I don't put Saturday on my menu and I only have one meal a day planned. My kids are old enough to get their own breakfast and I keep plenty of cereal or bagels or waffles on hand. We are all at work or school during the day Monday - Friday. We also tend to eat whatever is in the frig for Saturday meals and Sunday lunches. Occasionally I'll come up with something, but it's not usually planned. Right now, this is working for us.
What's on your menu this week?